By Veronika Sophia Robinson

Day by day, here in the Northern Hemisphere, that dip into the darker months makes itself more known. As an Australian born and raised in a delicious climate, I feel the descent into Winter quite strongly. I love light, and I adore hot sunshine on my skin. Winter takes them both away from me.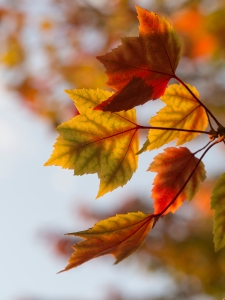 I silently pray I'll get through to next Spring. Over the past 24 years of living here, I'm slowly beginning to learn how to get through this exceedingly long stretch of the year that feels like the 'light has gone out'. My intention is not just to survive these months, but to positively thrive.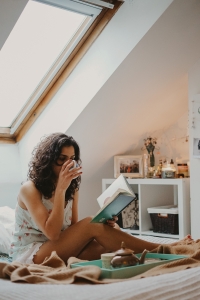 Celebrant self-care is vital at the best of times, not just because we're self employed and don't have 'sick pay' but also because when you live a life of service it is essential that you keep refilling your inner well. Springtime and a half-decent Summer tend to add to our self-care simply by their signatures of growth, light and abundance. As these diminish and the change of weather whittles them far, far away, we need to look for other ways to have them in our life.


Here's a little guide to help you be enchanted, enthusiastic, engaged and enlivened despite the dimming of the light, and so that you can greet the Spring without having lost your lustre.

In celebrant life, we're used to living by the diary. That's the nature of our work. Self-care needs to be scheduled with the same level of respect and responsibility. There's no need to let the busyness of our career keep us from enjoying the gorgeousness unique to each season. Making a commitment to your self-care and pleasure will enhance you personally and benefit you professionally, too. After the last few months being chocka-block full with work, I am so grateful for every pocket of self-care I afforded myself. They might have seemed 'tiny' moments in the space of a 24-hour day, but they enabled to me to make my way through a ridiculously busy time.

Having enjoyed so many outdoor moments during the Spring and Summer, with a cuppa on the porch and even taking my laptop out there to write ceremonies, I'm determined to make the most of this space in Autumn and Winter. I've added throws, a handful of books, and comfy chairs. There's a string of solar-powered lights for dark evenings, and a firepit too. From the porch, I can enjoy starlit skies and the rising Moon. It gives me space to breathe in fresh air, even if it is tipping down with rain. 
.

Gather a collection of spicy teas to 'warm' you on these chilly evenings. I also like to make a turmeric latte with almond or coconut milk. Wrap a throw around you. Snuggle up with a good book. It matters not if it's a romance novel or a spiritual tome or a cookery book. The point is to take you away from the 'ordinary' world for a while.

There's no reason to not enjoy al fresco dining even as the weather becomes a lot cooler. Why not take a thermos of soup on a walk?

When my children were growing up, we'd create a journey stick. We'd gather items of interest (berries, moss, stones, feathers) on our long walks and then come back and attach them to our stick. Maybe you'd prefer a leaf hunt and collecting sycamore leaves?

While on retreat in a Scottish Monastery recently, I did some rock drawings. It was so meditative to draw on smooth stones. This is something I'll continue during the Autumn and place these mandalas in the garden.
My daughters have said that the one thing that they always associate with our home is soup simmering on the stovetop. I love my heavy porcelain soup pan. This is a great time of the year to make the most of vibrant vegetable colours. Try creating delicious meals from colourful vegetables and herbs and spices: pumpkins, squash, kale, beetroot, turmeric and cinnamon. Celebrate the harvest season by apple and pear picking. Your immune system will thank you.


Schedule a brunch date with a friend or spouse. Take a walk afterwards and jump in the Autumn leaves. Maybe you'll take a hike up a hill and watch geese flying in formation.

Anything that can get us outside in nature is always a good thing. Hug a tree. Touch leaves. Brush your fingers against moss. 

Central heating dries out the air and can take its toll on your hair and skin. Don't forget to drink more water. You'll feel more energetic, too.

Find ways to bring gentle light into your life: candles, fairy lights, an uplighter, or even a SAD light. I swear by it. For the past two Winters, I've used one (with blue light) for about 15 to 30 minutes each morning (while writing in my gratitude journal). It has an amazing ability to regulate your 'inner light', balance your hormones and get you off to a great start each day. (SAD = Seasonal Affective Disorder)

You might like to use a jade or rose quartz roller to massage your face each morning. Maybe it's the extra few moments you take to moisturise your face or hands that helps you feel pampered?

With the lack of natural sunlight (especially if you are spending most of your day indoors), it might be worth investing in a good Vitamin D supplement. This, along with magnesium, will help you sleep more soundly. I also sleep on an 'earthing' sheet. I've ensured that I have the most comfortable bed in the world so that when I crawl in there each night, I immediately sink into my version of heaven. Rest and relaxation are the cornerstones of self-care.

Another part of my self care is using a SoleMate. This is a unique foot restoration used for mobility and balance. It is simply a curved piece of cork that you balance on. It only takes a couple of minutes a day but has a wonderful impact on health.

Daily meditation allows me some locked-off time away from everything to simply 'be'. Silence and stillness are my greatest life enhancers.

Most of my friends are wild swimmers: lakes, rivers, oceans, tarns (every day of the year). Me, I like my water hot-tub temperature and my showers piping hot. Whether you like a quick dip in frigid water or a hot bubble bath or jacuzzi, allow your body this time of buoyancy. It's a beautiful and restorative thing.


Meet up with a friend and turn your phone off. Not just on silent but OFF off. Be fully present.

Many towns and cities run night classes in the Autumn/Winter months. Why not take a look and see if there is a new hobby or skill you can learn? You might just make a new friendship or two while you're at it.
One of my delights is listening to inspirational storytelling on Audible, such as books like Braiding Sweetgrass. Even just a few minutes a day makes such a difference.

Regular exercise has a huge impact on your mental health and immune system. Make time to walk, cycle or do yoga, swim, run or dance. Whatever form of movement you do, it's important that it comes from a place of loving your body and not out of loathing. The other day, while doing bits and pieces in the garden, I noticed I'd walked 8000 steps. Gardening is a great way to stay active!


Living a scentual life means that I'm often treating myself to lovely aromas and fragrances which enhance my living space: Nag Champa room spray, lavender oil on my pillow, Chandrika ayurvedic soap, eucalyptus essential oil in the mop bucket as I clean the kitchen floor, woodsmoke on the air when I step outside, toasted sesame seeds on my salad, the scent of wild apples while I'm out walking, rose incense infusing my writing room, curried aubergine in the pan, and so on. "Feeding" each of our senses fills us up.

Treating yourself to a regular massage might not seem like an option financially or timewise. There are other ways of enjoying massage that don't involve having to schedule in with a therapist. In our home, we enjoy using what is known as a massage gun. Even our two cats line up for it! (seriously, they wait in turn meowing non-stop till they get their go!) Each night Paul and I spend a few minutes massaging each other's back with it before going to sleep. It doesn't take long and is deeply relaxing. Just the treat before bed!


You'll have no doubt heard about keeping a gratitude journal. It's something I've done for almost half my life (and I'm getting on a bit now! I'm a grandmother.) Focusing on all the things you are grateful for (big and small) changes your mindset. With a grateful heart, life looks different. As a result, we attract (as if by magic) more good into our life.

It is a universal irony that a lot of people don't give that much thought to their health and well-being till they're struck down by flu or other illness. Why wait till then to take stock? Why not honour yourself with care so you can thrive no matter the season?

Self-care is high-level engagement with yourself to ensure optimal physical, emotional and mental (and spiritual) well-being. This, by its nature, also means boundary setting with yourself and others. It might mean stepping away from certain friendships if you find they always bring you down, for example. If it's a family member, perhaps this is the time to let them know how their negativity impacts you?

Boundaries are essential to our health. One of the most powerful things I ever learned was that 'when you say no to someone else, you're saying yes to yourself'. It has held me in good stead over the years.

Self-care is about tending to our holistic well-being. If it is at the forefront of your life, it becomes a strong, viable foundation for everything which follows. What do you to care for mind, body and soul? I'd love to hear.


Veronika Robinson and Paul Robinson are a husband and wife team whose boutique celebrant training Heart-led Celebrants attracts people from around the world. Heart-led Celebrants has earned a reputation for excellence in celebrant training, and those who are certified exemplify the highest standards in the industry.

Veronika is the author of many books including the popular Celebrant Collection: Write That Eulogy; The Successful Celebrant; Funeral Celebrant Ceremony Planner; Wedding Celebrant Ceremony Planner. 

Award-winning voice artist, Paul Robinson, has had a whole career centred around his voice and other people's. He's highly experienced as a celebrant, trained actor, drama coach, voice-over artist, singer, broadcaster, compère, and ventriloquist. Paul is an excellent communicator and teacher, and has a sixth sense about how to relate to individuals, groups and audiences.
https://heartledcelebrants.com/wp-content/uploads/2023/10/aaron-burden-Aa3ALtIxEGY-unsplash-scaled.jpg
2560
1920
veronika
https://heartledcelebrants.com/wp-content/uploads/2021/01/Heartled-Celebrants-Logo-header.png
veronika
2023-10-06 00:07:53
2023-10-06 00:07:53
Celebrant Self-Care During Autumn and Winter