The path to choosing the right celebrant-training course for you can be straightforward (that is, you make your choice based on cost, location, the real-life experience and reputation of the tutor/s or recommendation) or can be long and tiring (you search and search and none of the training companies you come across feel like 'you').

The students we've trained have come to us via both routes: we've been recommended by someone who trained with us; they've followed me on Instagram; we aren't far from we're they live, and so on. We've also had people arrive with us after two years of searching and searching, and just when they were about to give up 'Heart-led Ceremonies Celebrant Training' turned up in their search engine.

My attitude is that the people who are meant to find us will find us when the time is right. We're not in competition with other training organisations, and so you won't find us in Google ads or other marketing options (other than our blogs and references on social media).


Over the five plus years of training celebrants, we've had students who've previously trained elsewhere and came to us because they felt their training was 'lacking' in some way. Many times I've had a student say "I've learned more in the past hour with you than I did throughout the entire course with…"

I'm often at a loss when a working celebrant comes to me to retrain and hasn't learned many fundamentals from their former course. I'm both sad and disappointed for them. From my perspective, as a trainer, it can be like 'teaching old dogs new tricks' (I hasten to add that none of my students were old dogs!) or having to completely re-educate.  It is for this reason, that we've taken the decision to only accept applicants with no previous celebrant training.

So, if you're looking for a training course and think we might be right for you (hopefully you've been on the website and understand what we offer), then please get in touch.

We live and work in beautiful Cumbria. Our training is on a one-to-one basis (though you're welcome to train with a friend/colleague). Some of our students have combined their training with a family holiday or a mix: their spouse/partner/family make the most of this beautiful county while they do their training.


The training day runs from 9am to 5pm. It's three days for the Certificate in Celebrancy (funerals, memorials, interments of ashes; weddings, handfastings, vow rewewals; naming ceremonies for all ages/gender identification) and five days for the Certificate in Advanced Celebrancy and Ritual (the above ceremonies, plus all rites of passage such as: new business blessing; parting of the ways; cutting the cords; transitioning from a mental-health care facility/jail to normal life; healing ceremonies; house blessing; blessingway, and so on).


After the initial training days, this is followed by 12 weeks of independent learning and course work. Depending on your learning/work style, you'll need to set aside one to three hours a week to devote to this.

If you prefer not to travel to Cumbria, you can train with us by Zoom. This will be from 9am to noon, and you'll spend the rest of the day doing the assigned work.

Our follow-up support and care for Heart-led Celebrants is incomparable. We are available seven days a week should you need support after certification. There are monthly group CPD sessions, and you're welcome to have mentoring sessions as and when you need them.


We offer a personalised approach to celebrant training, and believe that your training is the equivalent of an apprenticeship. That is, not only are you learning from masters (experts in the field) your experience has to be as practical as it is theoretical.

Our students work hard for their certificates but they also know that when they go to officiate their first ceremony they'll not only have our support they'll also know what they're doing.


We don't have set training dates. The dates you train are based on our mutual availability. For this reason, we do suggest that if you have a month/season in mind for when you'd like to train, that you book well in advance to guarantee dates.

Veronika Robinson, co-founder and co-tutor at Heart-led Ceremonies Celebrant Training, has been a working celebrant since 1995, officiating ceremonies internationally and across all rites of passage. She is also the author of the popular book Write That Eulogy.
Her husband, Paul, tutors the voice and presentation modules of the celebrant training.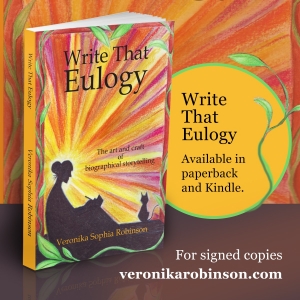 https://heartledcelebrants.com/wp-content/uploads/2021/01/Heartled-Celebrants-Logo-header.png
0
0
veronika
https://heartledcelebrants.com/wp-content/uploads/2021/01/Heartled-Celebrants-Logo-header.png
veronika
2023-01-29 16:41:37
2023-01-29 16:47:28
Celebrant Training in Cumbria